Functional Skills Information Communication Technology Level 1
6-months
Liral Veget designed Functional Skills ICT to equip students with the basic knowledge and use of Information Communication Technologies at work and in their everyday life. There are various computer-based tools that we need to function effectively at work and in our daily lives. This course aims to teach you these tools and help you understand and use them effectively. All the essential knowledge of ICT will be broken down for easy understanding.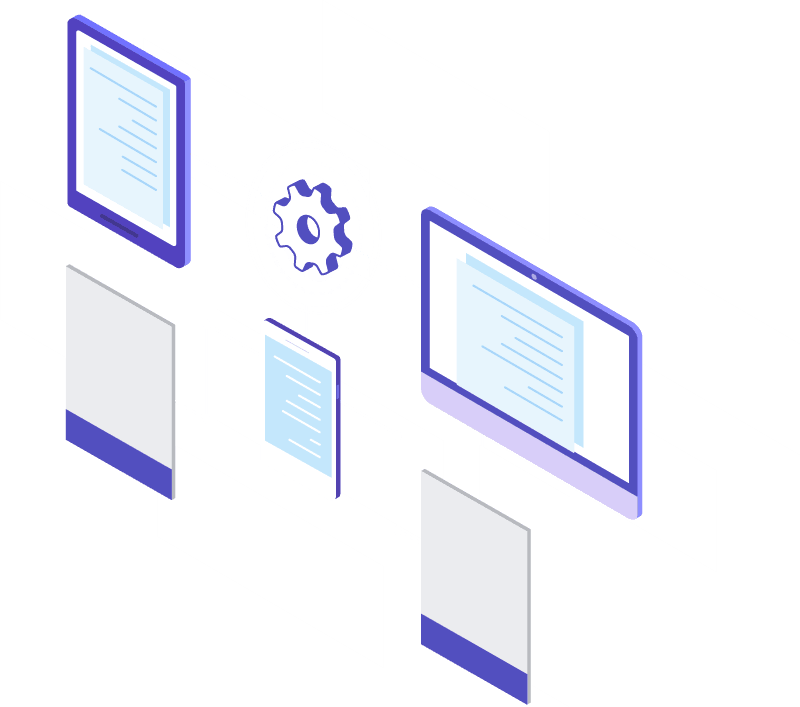 You will gain a robust ICT knowledge to help you discharge your responsibilities at work and tasks at home
You will be bolder to make applications for jobs or to higher institutions for admissions while demonstrating that you have got the required ICT skills to better position you for promotion.
This certificate is nationally recognised and it is equivalent to GCSE
You can study at your own pace with any electronic device of your choice.
You can retake reseat at any time. This gives you ample time to prepare for your exam
There are ten basic things you are expected to learn from Functional Skills ICT Level
Understanding how to browse the internet: the first thing you will learn is the meaning of internet and how to use it. You will be taught about words like bookmarks, hyperlinks etc and how they are used. Also, you will learn what a web browser is and the types of web browser that we have.
Understand what internet search is and how to conduct them: you will be taught about searching for vital information on the internet and how keywords play a very significant role in this.
File management, content organisation and security: the internet is full of bad elements and there are so many risks involved in using it. This unit will teach you how to safely use the internet and protect your files and documents. You will also learn how to organise files into folders, move files and folders, copy and paste documents as well delete unwanted files and documents.
Understanding word processing and word document: this unit will teach you everything to you need to know the all-important word document and how to process it. You will also learn related concepts like ribbon, use o commands etc. Also, you will learn how to produce error free documents and also how to safe them. This is a very important unit and there is so much you will learn here
Understanding images and word document: after learning how to create and use word document, you will be taught how to add images to word document. This is important because in some cases, you will have a need to attach image to a word document. You will also learn how to arrange the images, edit/re-size them and check/ acknowledge the origin of the images to be used in a word document.
Understanding how to create tables on word document: this unit will focus on how to create tables, manipulate tables by adding and removing rows and columns, the importance of tables and how to use tables to keep, coordinate, arrange and track information.
Understanding how to create and use emails: emails are very important for information exchange. In this unit, you will learn about different types of email service providers, how to compose an email, how to attach files to an email, how to use the cc and bcc features in an email as well as how to create a mailing list.
Understanding how to prepare slides for presentation: This unit will teach you how to easily prepare slides using PowerPoint and other presentation tools and their respective functions.
Understanding how to develop your presentation: here, you will be taught the details and complexities of using PowerPoint to prepare slides and make your presentations. You will learn about text boxes, shapes, animations, notes and video clips as well as how to print your presentation using a printer
Understanding everything about Excel: in this unit, you will learn how to use Microsoft tool known as excel. You will be taught how to use and edit cells, rows, and columns in an excel sheet, what a spreadsheet is, how to create and add data to your separate sheet and add same to a workbook.
With a master's degree in Information Technology specializing in ICT applications, our instructor for the Functional Skills Information Communication Technology Level 1 course brings over a decade of experience in teaching ICT.
hey have a strong focus on simplifying complex ICT concepts, ensuring learners understand and apply them effectively. Through interactive and practical teaching methods, the instructor encourages hands-on experiences and real-life applications, fostering critical thinking and problem-solving skills.
Committed to student success, they provide personalized guidance and constructive feedback to help learners track their progress and achieve proficiency in ICT. Join this course to benefit from their expertise and dedication in mastering ICT at Level 1.